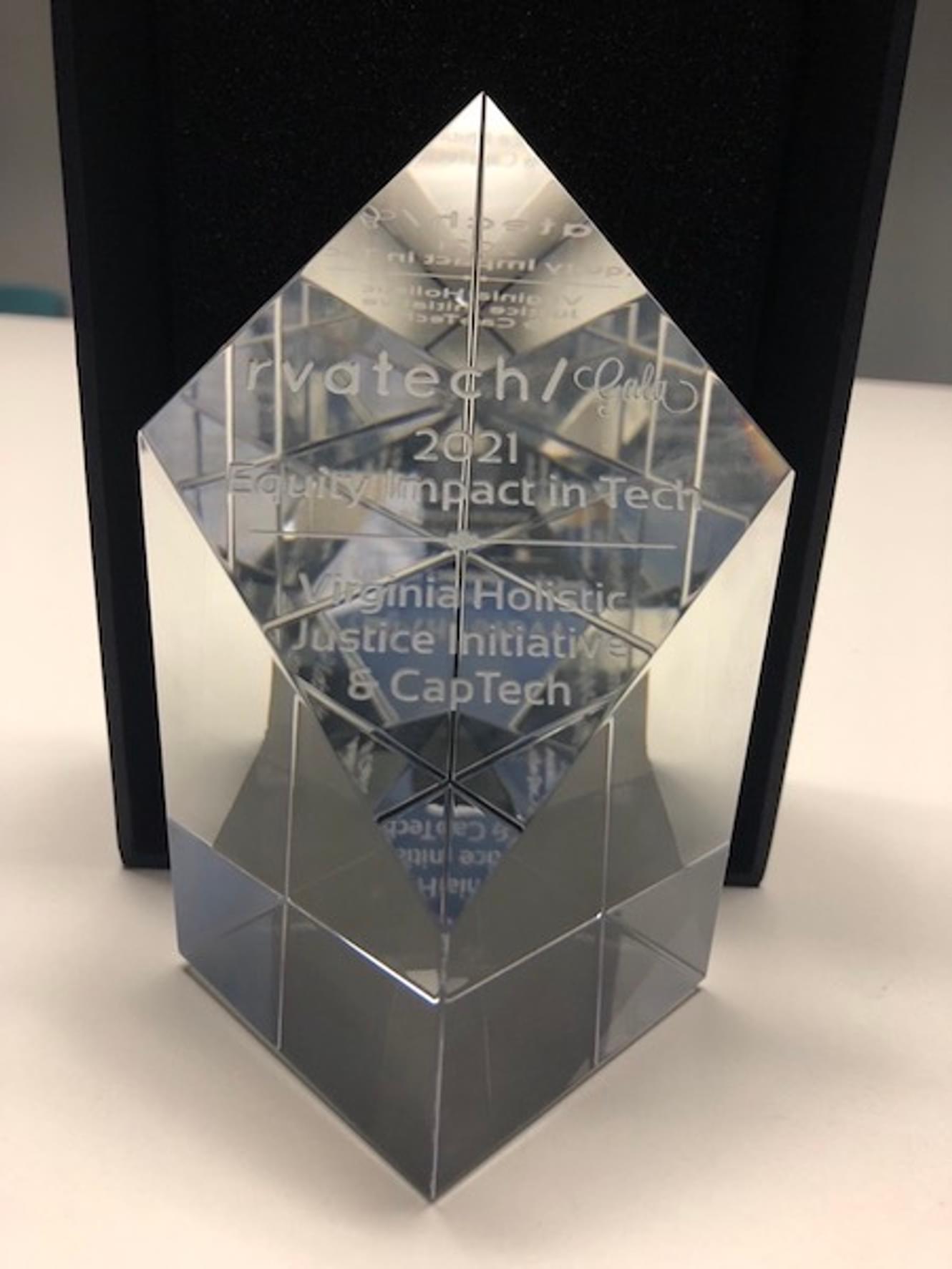 Each year, the Richmond Virginia Technology Council (RVATECH) celebrates and honors the "local organizations and individuals that are actively helping to advance the region's technology-based economy." On October 14th, at its gala in Richmond, RVATECH honored CapTech with its prestigious 2021 Equity Impact Award, given to the team whose leadership and creative use of existing or new technology has benefited the Richmond metropolitan area in terms of equity, diversity, accessibility, and inclusion.
To earn this honor, a dedicated CapTech team, working pro bono with the Virginia Holistic Justice Initiative (VHJI), developed and implemented RVA Justice Hub, a mobile app that connects judges, prosecutors, and defense attorneys to VHJI programs that are critical to reducing recidivism — the tendency to reoffend — among criminal offenders. These programs are designed to do so by addressing the core issues of non-violent offenders, such as drug rehabilitation and health care services and are critical to achieving VHJI's goal of providing alternatives to incarceration.
Approach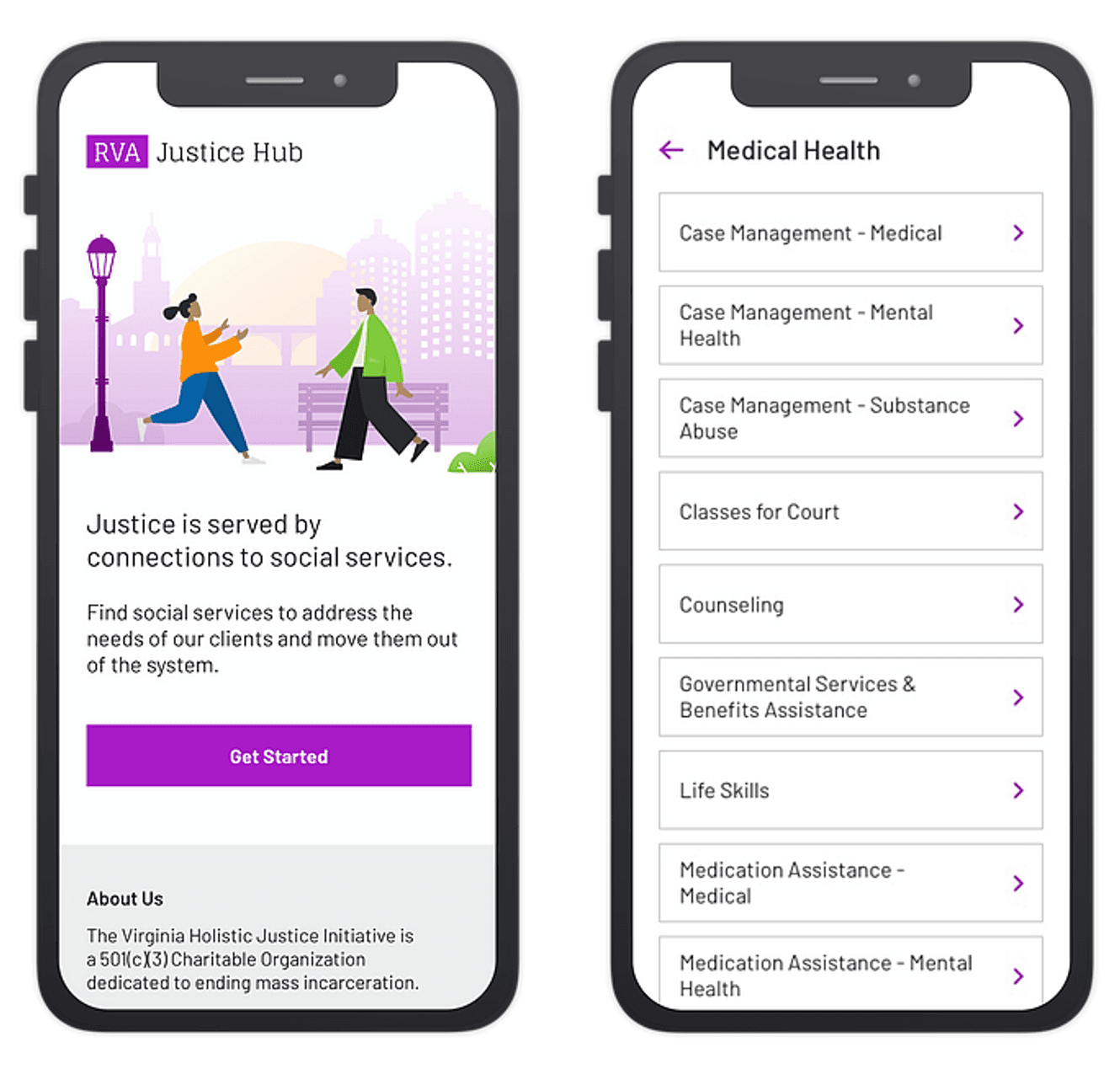 Once VHJI connected all of the available program information, CapTech helped load this data into a flexible, cloud-based content management system (CMS). The web app was built in the cloud using Cloudfront, React, APIs, and Lambda functions to a Contentful document repository.
In addition, CapTech designed the web app to enable VHJI staff with the ability to update the information and resources with no special technical knowledge needed.
Results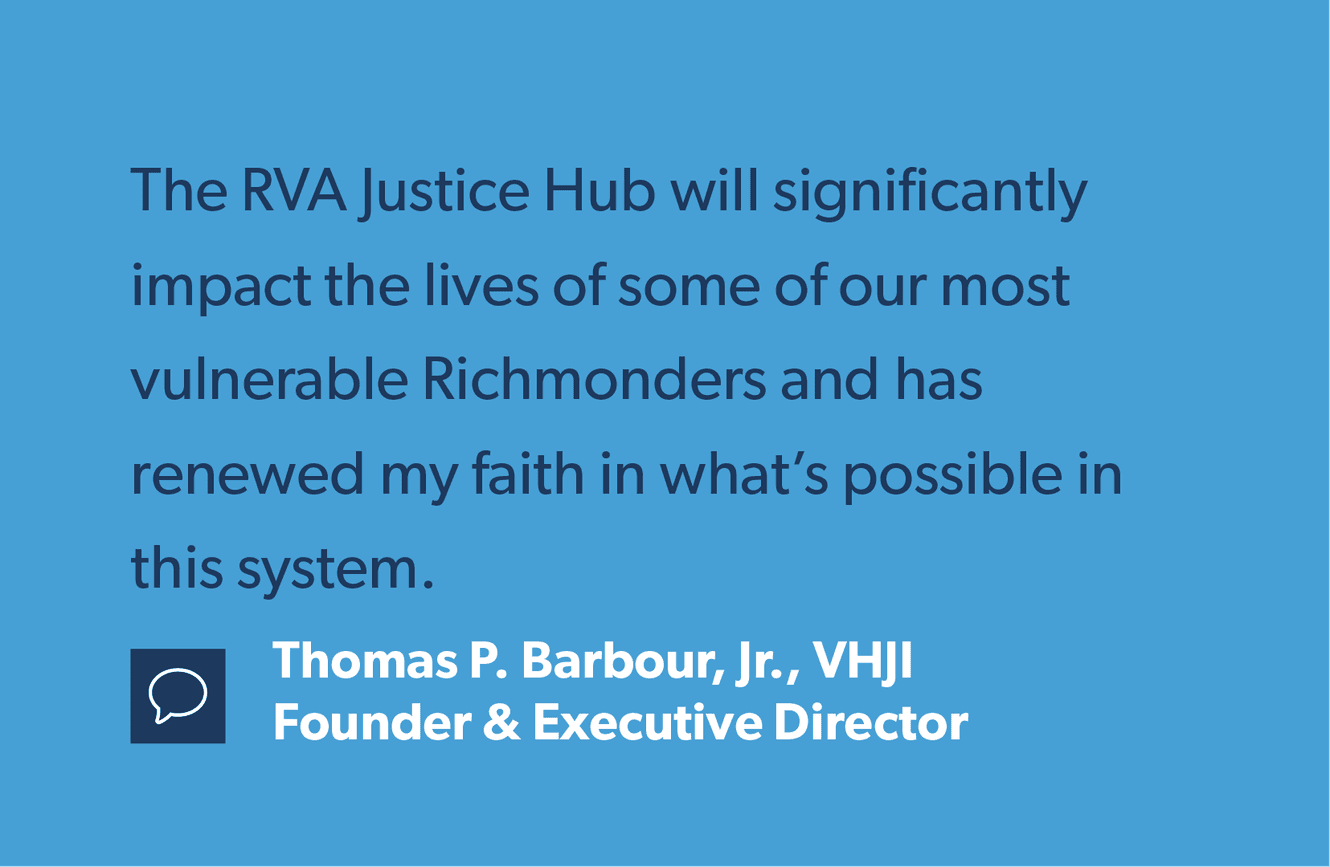 VHJI's new mobile app now links judges to programs that address issues like drug abuse, mental health issues, and poverty. The app offers alternatives to incarceration and answers program questions like availability, requirements, and costs that can be referenced in the midst of sentencing so that a judge can make recommendations and decisions based on the needs of the accused.
"The magic of this app is that it allows a non-social-work layperson to spot a need and go directly from need to social service in a way that a social worker would be able to do," said Barbour. "The app is taking this hidden information and putting it in the hands of a practitioner who cares."
The new, user-friendly app includes information on 327 programs in and around Richmond, divided into more than a dozen categories, such as food instability, medical health, transportation, and employment. Each program listing includes details on intake procedures, eligibility restrictions, procedures for sharing progress with the court, and other information that typically is not published publicly.
With CapTech's help and a robust, user-friendly mobile app, VJHI is now on the path to reaching its goal: getting RVA Justice Hub on every criminal justice practitioner's device in the Richmond metropolitan area.